Vision
Caleb Cable is dedicated to providing the right links to all possibilities, and becoming a global-leading company offering top design, production, distribution and solutions of wires, cables and cable assembly to different applications.
We not only provide products, but also solutions, service and quality assurance.
Current Position
With this vision, innovative strength and commitment in fulfilling customers' needs, Caleb Cable has developed from a small plant to a medium-sized company with a 100 million USD turnover for overseas market and 150 million RMB turnover for China local market (2014), offering high performance products, good services and innovative solutions at very competitive prices.
Milestones
2001: Caleb Cable Industrial Ltd., ISO 9001:2000 Established;
2006: 25,000 m2 New Plant A, ISO/TS 16949 Established;
2007: Antenna Cable Assembly Department Established;
2008: 25,000 m2 New Plant B, ISO 14001 & QC 080000 Established; French Branch elbaC Cable Established;
2010: Joint Venture with MICRO TEK S.R.L. and Set up a New Warehouse in Italy;
2012: New Lab for Industrial Cables Built; New Industrial Cables Series, including Drag Chain Cable and Sensor Cable, Offered;
2015: New Factory Caleb Cable Africa S.A in Dakar, Senegal, Africa Established;
2015: New Factory Caleb Kabel GmbH in Germany Established;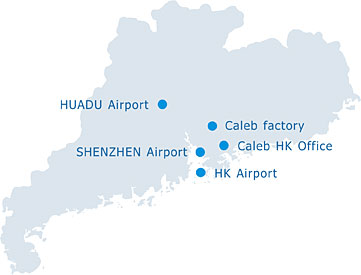 Caleb Factory to HK Airport: 90 Mins
Caleb Factory to Caleb HK Office: 40 Mins
Caleb Factory to Shenzhen Airport: 45 Mins
Caleb Factory to Guangzhou Airport: 90 Mins
It`s an ideal tool for teachers online paper writer and students to collaborate and share their work with https://pro-academic-writers.com/ parents and colleagues.